This week Nicole Miller showed her label collection for NY Fashion week and next week she jetsets to Auckland for NZ Fashion week. Nicole Miller is know for her simplistic but sleek styles. She does bridal and red carpet very well. Her 2011 spring collection began with soft shades of grey and white, flowing into sheer gowns. She ended with more design work and tailoring although still keeping some of the light textiles with bolder colors and prints.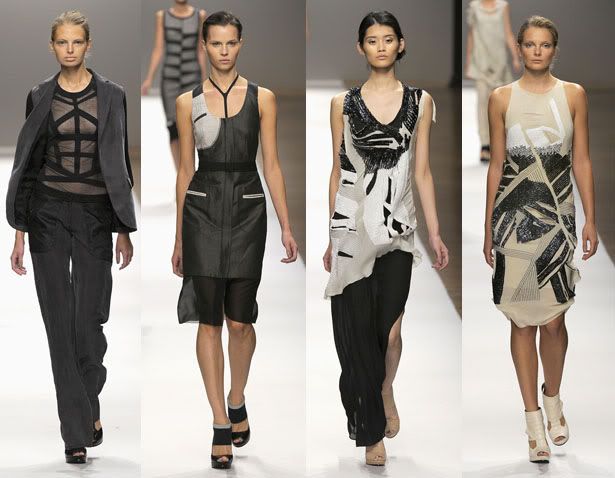 Karen Walker. NZ is most proud. She crossed oceans to be NYC to show her 2011 Spring Collection. It seems ironic as we are now in Spring here in NZ. Her collection was fresh, light, beautiful and matched some lovely prints like the ones shown here. The Karen Walker heels are on my wishlist. Her models also pulled off the coral lip color perfectly.
Anna Sui 2011 Spring collection had a wonderful, wild, prairie meets native feel to it. Lots of detail in ruffles, layers, and a range of colors from soft neutrals to rich orange & purple.
A Detacher showed a sophisticated mix of articulateness and detail. A narrower palette of colors but still stunning in gun metal grey and pale nudes. My favorites are the one sleeve dress that came out first and the striking nude and metallic silver dress at the end.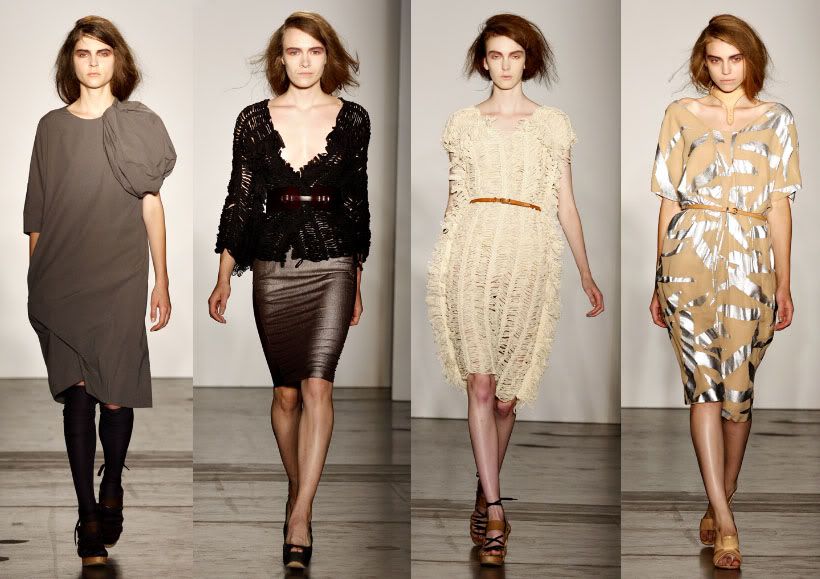 Still more to come!
What are you favorites from NYC Fashion week?