So the excitement of NZFW 2010 has come and gone, but there is a lingering feeling of anticipation to see the clothes on racks rather than models. Here is a collection of some of New Zealand & Australia's models showcasing what Fall 2011 will be looking like on this side of the world. We'll start out with the dark side of New Zealand..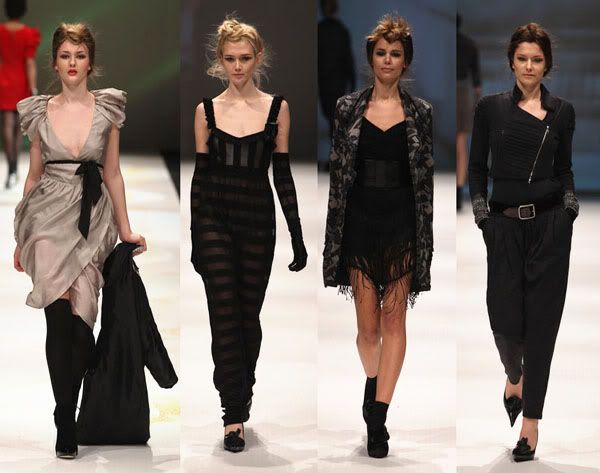 Some classic black on black in sophisticated forms. Perfect for an evening out.
Snatch the fab hairdo as well.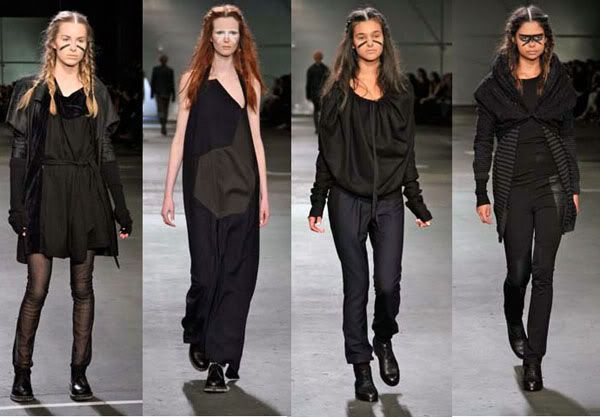 Love their creativity in shape, volume & texture. Clothing that looks simple, but if you take a closer look you see the well structured & high quality material. I'm a fan of the face paint that looks like conji.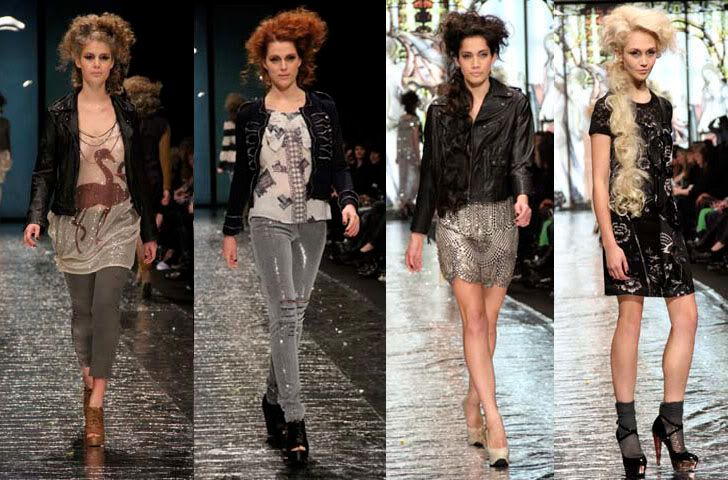 Well sought after seating at her show! A really fun, a bit sassy and definitely playful collection.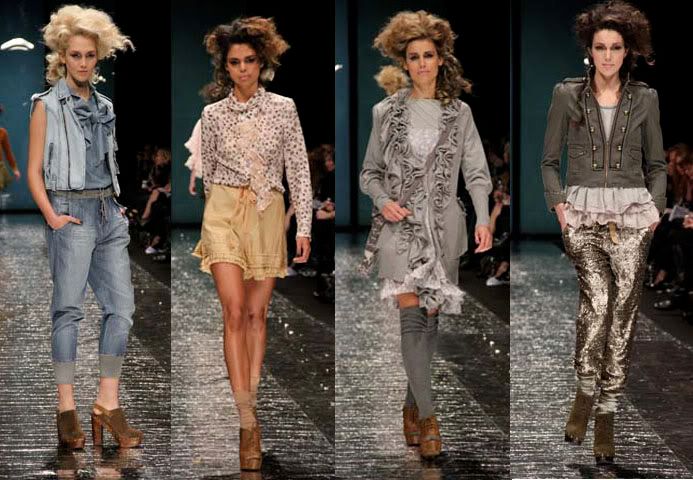 I love her fresh denim on denim combo that doesn't look overly masculine.
Lots of ruffles and even some sequins.
Imported from the UK, Topshop. Earthy palette with neutrals, khaki and green.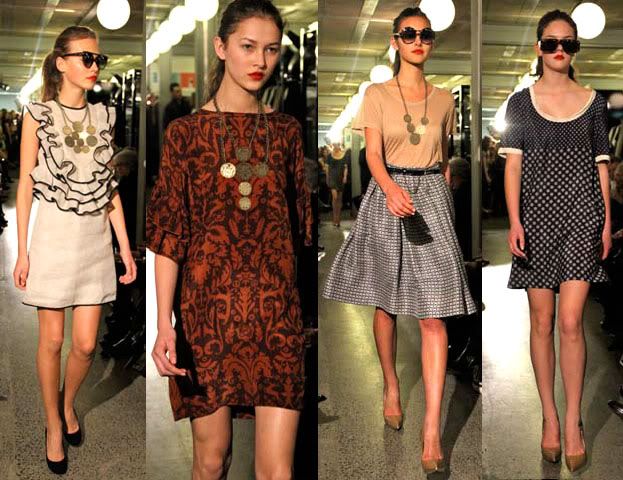 Karen Walker, beautiful rich colors with rust and navy complimenting each other perfectly. Very resort wear plus some classic shape shades (Model 1 & 3)