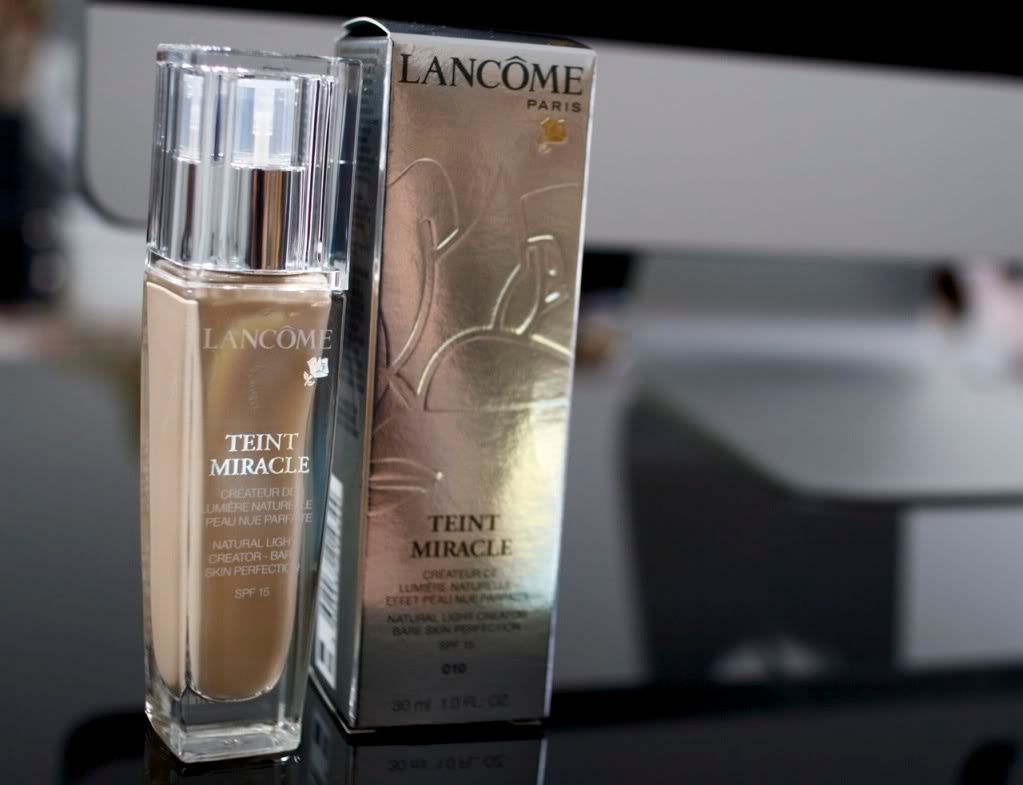 The long awaited Lancome Teint Miracle Foundation is finally available in New Zealand. I got my skin matched to "010" one of eight skin tones at Smith & Caughey's on Queen Street. It is the palest shade which I was a bit sketchy about going into summer, but it does suit at the moment. I find the texture of the foundation is very similar to Almay Pure Blends 97.4% natural foundation. It is very light and gives a hydrating finish. I found only 1-2 pumps is sufficient for the whole face. As it comes at a hefty $82 you would hope it would last for a few months. It's easy to blend and feels like your skin is naked not caked with make-up. The coverage is easy to build up to medium or more.
As for the luminous glow.. It puts most other foundations to shame and easily looks fresh all day. It is meant to reflect more blue and pink light on the skin to give it a natural glow. With 10 years of research and 7 international patents pending.. Lancome is onto something.

I'm a fan of Lancome's Genifique line as well. I used the Genifique Youth Activating Serum for a few months up until my wedding day and it really helped smooth and brighten my skin. I snatched some 7 day trials of the 4 products in the line. At my age I don't really need to worry about an eye cream or night cream but wouldn't mind getting the full size of the serum.